Emirates Team New Zealand in Barcelona:
Emirates Team New Zealand has arrived in Barcelona with a bang, bringing excitement and anticipation to the America's Cup scene. As the Defenders, they wasted no time in launching their AC75 boat 'Te Rehutai' into the favorable Barcelona weather. This formidable vessel, previously victorious in AC36, has been re-commissioned after its journey from Auckland.
Operational Base and Training:
The team's base in Barcelona is now fully operational, preparing for the upcoming Preliminary Regatta in Vilanova i La Geltrú. As they gear up for the challenges ahead, the sailors will train on the One-Design AC40. The strategic location of the base, overlooking the beautiful Barcelona skyline, sets the stage for an inspiring training environment.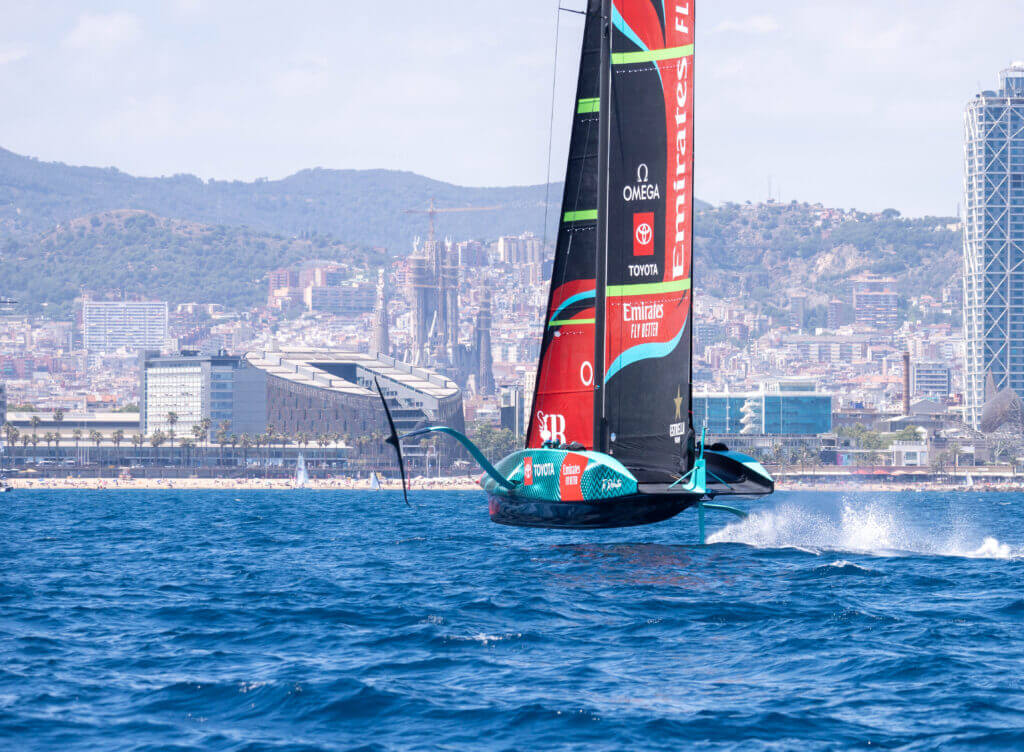 Positive First Impressions:
The team's initial experiences in Barcelona have been overwhelmingly positive. Helmsman Peter Burling acknowledges the unique conditions and the need to adapt their sailing techniques. With different weather patterns and sea states to navigate, the team is eager to make the most of their time in Barcelona and optimize their performance.
Sea Trials and Performance Evaluation:
Co-helm Nathan Outteridge expresses enthusiasm about exploring the local conditions, which will influence the design of their race boat. Sailing in Barcelona allows them to fine-tune their understanding of the wind and sea states, validating the boat's performance. Stable wind conditions have provided valuable insights, allowing the team to focus on sailing accuracy and evaluate the boat's capabilities.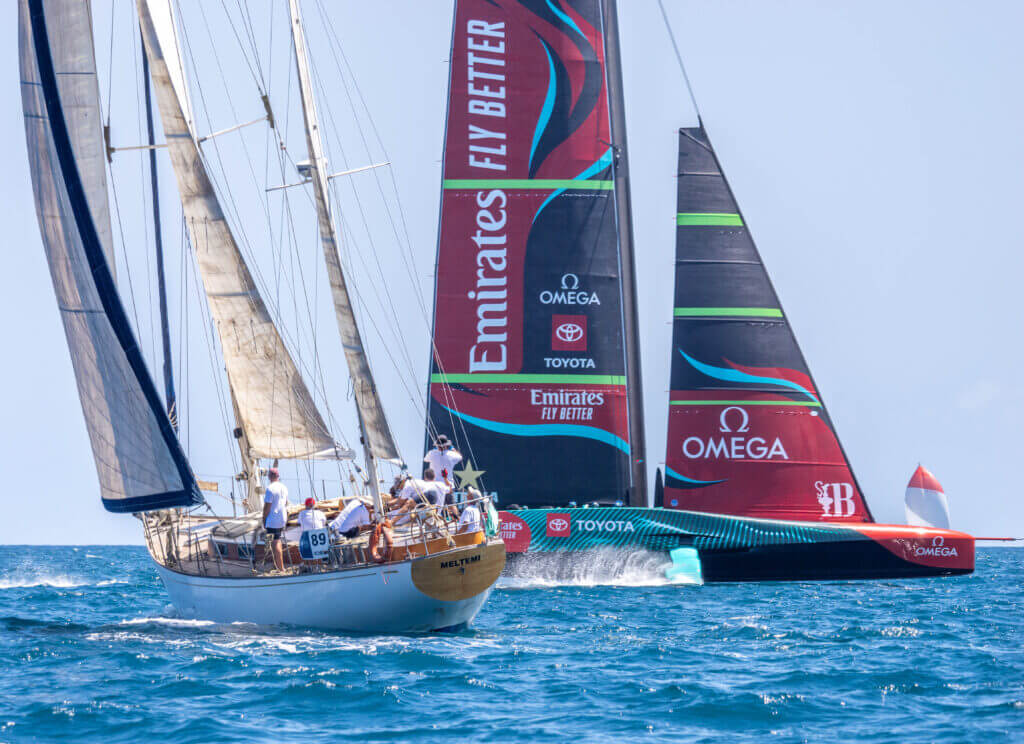 Intense Training Period:
Emirates Team New Zealand embarks on a rigorous four-month training period, involving both the AC75 and the One-Design AC40. This comprehensive training program aims to refine their skills and optimize performance. The team will return to Auckland in October for further testing and analysis, preparing for the highly anticipated America's Cup racing in 2024.
Looking Ahead:
Training in Barcelona during the crucial October period gives Emirates Team New Zealand a unique advantage. Ray Davies, the Team Coach, emphasizes the importance of learning from the changing conditions and continuing to fine-tune their equipment. The Mediterranean summer and early Autumn offer a valuable opportunity to adapt and refine their strategies.